Naomi and Ruth found themselves in a desperate situation. Their husbands had died and there was no one to provide for them. During harvest time, Ruth was gleaning in the field of Boaz, gathering leftovers after the harvesters. But now the harvest was over and she could glean no more. In another field she could be harmed. What would she do now? How would her family deal with poverty?
1 One day Ruth's mother-in-law Naomi said to her, "My daughter, I must find a home for you, where you will be well provided for. 2 Now Boaz, with whose women you have worked, is a relative of ours. Tonight he will be winnowing barley on the threshing floor. 3 Wash, put on perfume, and get dressed in your best clothes. Then go down to the threshing floor, but don't let him know you are there until he has finished eating and drinking. 4 When he lies down, note the place where he is lying. Then go and uncover his feet and lie down. He will tell you what to do."

5 "I will do whatever you say," Ruth answered. 6 So she went down to the threshing floor and did everything her mother-in-law told her to do (Ruth 3:1-6)
7 When Boaz had finished eating and drinking and was in good spirits, he went over to lie down at the far end of the grain pile. Ruth approached quietly, uncovered his feet and lay down. 8 In the middle of the night something startled the man; he turned—and there was a woman lying at his feet!

9 "Who are you?" he asked.

"I am your servant Ruth," she said. "Spread the corner of your garment over me, since you are a guardian-redeemer of our family." (Ruth 3:7-9)
10 "The Lord bless you, my daughter," he replied. "This kindness is greater than that which you showed earlier: You have not run after the younger men, whether rich or poor. 11 And now, my daughter, don't be afraid. I will do for you all you ask. All the people of my town know that you are a woman of noble character. 12 Although it is true that I am a guardian-redeemer of our family, there is another who is more closely related than I.

13 Stay here for the night, and in the morning if he wants to do his duty as your guardian-redeemer, good; let him redeem you. But if he is not willing, as surely as the Lord lives I will do it. Lie here until morning." (Ruth 3:10-13)
14 So she lay at his feet until morning, but got up before anyone could be recognized; and he said, "No one must know that a woman came to the threshing floor."

15 He also said, "Bring me the shawl you are wearing and hold it out." When she did so, he poured into it six measures of barley and placed the bundle on her. Then he went back to town (Ruth 3:14-15).
16 When Ruth came to her mother-in-law, Naomi asked, "How did it go, my daughter?"

Then she told her everything Boaz had done for her 17 and added, "He gave me these six measures of barley, saying, 'Don't go back to your mother-in-law empty-handed.' "

18 Then Naomi said, "Wait, my daughter, until you find out what happens. For the man will not rest until the matter is settled today." (Ruth 3:16-18)

Naomi knew the law and she understood that Boaz had the right to redeem her family and to provide a resting place for Ruth. According to this law, a guardian-redeemer was expected to marry the wife of the dead brother, and in this way keep the land in his family line (Ruth 4:5). Boaz had this right, but was he obliged? Was there a possibility of rejection?
Firstly, even though Boaz had a right to marry Ruth, this was not explicitly required by the law of Moses:
If brothers are living together and one of them dies without a son, his widow must not marry outside the family. Her husband's brother shall take her and marry her and fulfill the duty of a brother-in-law to her. 6 The first son she bears shall carry on the name of the dead brother so that his name will not be blotted out from Israel (Deuteronomy 25:5-6).
The closest relative was required to redeem the land and free any fellow Israelites who had sold themselves as slaves. Marrying a widow, however, was required by the brother-in-law and only if the brothers lived together. In the case of Ruth, both brothers had left Bethlehem and both of them had died, so there was no brother-in-law to fulfill the marriage duty.
Secondly, Ruth was a Moabite. Israelites had sad experiences with Moabite women in the past. According to the commands of their god Baal, Moabite women came and seduced Israelite men, leading them to worship Baal, a detestable god who required child sacrifice. As a result, they provoked the Lord's fierce anger and 24,000 of them died of a plague (Numbers 25, 31). Would you marry a Moabite woman after such an experience?
Given the laws which forbid intermarriage and such a negative history with Moabite women, Boaz could have easily told her: "I'm sorry, but I don't want to marry a Moabite woman." What he did was a pure act of grace and mercy towards Ruth.
Thirdly, Boaz was not the first in the kinsman line. He had a full right to tell Ruth, "I have no obligation to redeem you, because there is a closer relative. Go and ask him to do it". Moreover, even for the brother-in-law, to marry a widow was an option which he could turn down (Deuteronomy 25:7-10).
Therefore, it was a pure act of grace by Boaz, rather than a legal obligation. He didn't owe her anything. This also explains why Ruth humbled herself and came to his feet asking for help.
When Boaz woke up and saw a woman at his feet he asked: "Who are you?".
"I am your servant Ruth," she said (Ruth 3:9).
This is the second time Ruth calls herself his servant (first time in 2:13). However this time she uses another Hebrew word "amah" 519, which connotes humility and submission. This is the name which Bathsheba had used for herself before David (1 Kings 1:17), and how Mary the mother of Jesus referred to herself before God (Luke 1:38,48).
Then Ruth said:
Spread the corner of your garment over me, since you are a guardian-redeemer of our family (Ruth 3:9).
The verb "spread" is used in conjunctive perfect form, rather than in imperative, which indicates that it was not a command. The expression "corner of your garment" in Hebrew is a synonym for "wings" used in 2:12, when Boaz blessed her saying:
May the LORD repay your work, and may you receive a rich reward from the LORD, the God of Israel, under whose wings you have taken refuge (Ruth 2:12).
Boaz had already told her that she could find refuge under the wings of the God of Israel. Now Ruth came back to him and humbly asked him to provide exactly this refuge for her, to take her under his wings. This is a clear indication that he would take her into his family, to marry her.
She lay at his feet as a slave would lay at the feet of his master during those times. Moreover, she agreed to marry an older relative out of love for her mother-in-law!
What Ruth did is a beautiful act of humility and reverence, which Boaz called "great kindness". She humbled herself by coming to his feet and asking him to redeem her, relying only on his grace and kindness, for he could have easily rejected her. She obeyed God and relied on His grace to save her family from poverty.
Just like Ruth, we are also in a desperate situation of poverty, but a far worse one – spiritual. Jesus said, that everyone who sins is a slave to sin (John 8:34). As Paul wrote, we have the desire to do what is right, but we cannot carry it out (Romans 7). We have sold ourselves to sin.
As for you, you were dead in your transgressions and sins, 2 in which you used to live when you followed the ways of this world and of the ruler of the kingdom of the air, the spirit who is now at work in those who are disobedient. 3 All of us also lived among them at one time, gratifying the cravings of our flesh and following its desires and thoughts. Like the rest, we were by nature deserving of wrath (Ephesians 2).
And like Ruth, we too need a redeemer.
There are many ways out of economic poverty. We can marry someone rich, ask help from our relatives, try to get a job.
From spiritual poverty, however, from slavery to sin, there is only one way out – Jesus.
Only He can save us. There is no other name. There is no other redeemer. Only the blood of Christ can wash away sins and set us free from this slavery. For only God can save us. There is no way out, except His grace!
Paul writes:
We were in slavery under the elemental spiritual forces of the world. 4 But when the set time had fully come, God sent his Son, born of a woman, born under the law, 5 to redeem those under the law, that we might receive adoption to sonship (Galatians 4:3-4).

Christ redeemed us from the curse of the law by becoming a curse for us—for it is written, "Cursed is everyone who is hanged on a tree (Galatians 3:13).
No one took it from Him, He gave it freely (John 10:18). As Boaz was not obliged to redeem Ruth, so Christ was not obliged to redeem us. It was a pure act of grace. HE DIDN'T OWE US ANYTHING.
As those guilty of sin before a Holy God, do we understand the grace that has been extended to us, the forgiveness we receive from Him? What would our response be if we really understood His Love?
If with such reverence she came to the one who redeems her family from poverty, buying them back with gold or silver, then HOW MUCH MORE reverence should we have for the One who redeems us from slavery to sin with His precious blood?
How then can we treat Him as if He still owes us something?
Sadly, there are those who teach that Christ is like a magic wand and He is there to do our will. They teach that you can pick a verse (out of context) according to which God promised healing or prosperity. Recite this verse in your prayer and in this way bind God to stick to His promise.
Is this what you have heard from the beginning? Is this the gospel? AGAIN, DOES HE OWE US ANYTHING? Is this how Ruth came to Boaz in humble reverence?
This is demonic teaching, which puts our ego at the center and makes Christ our slave. It is self-centered rather than Christ-centered. It elevates our pride, making us like gods.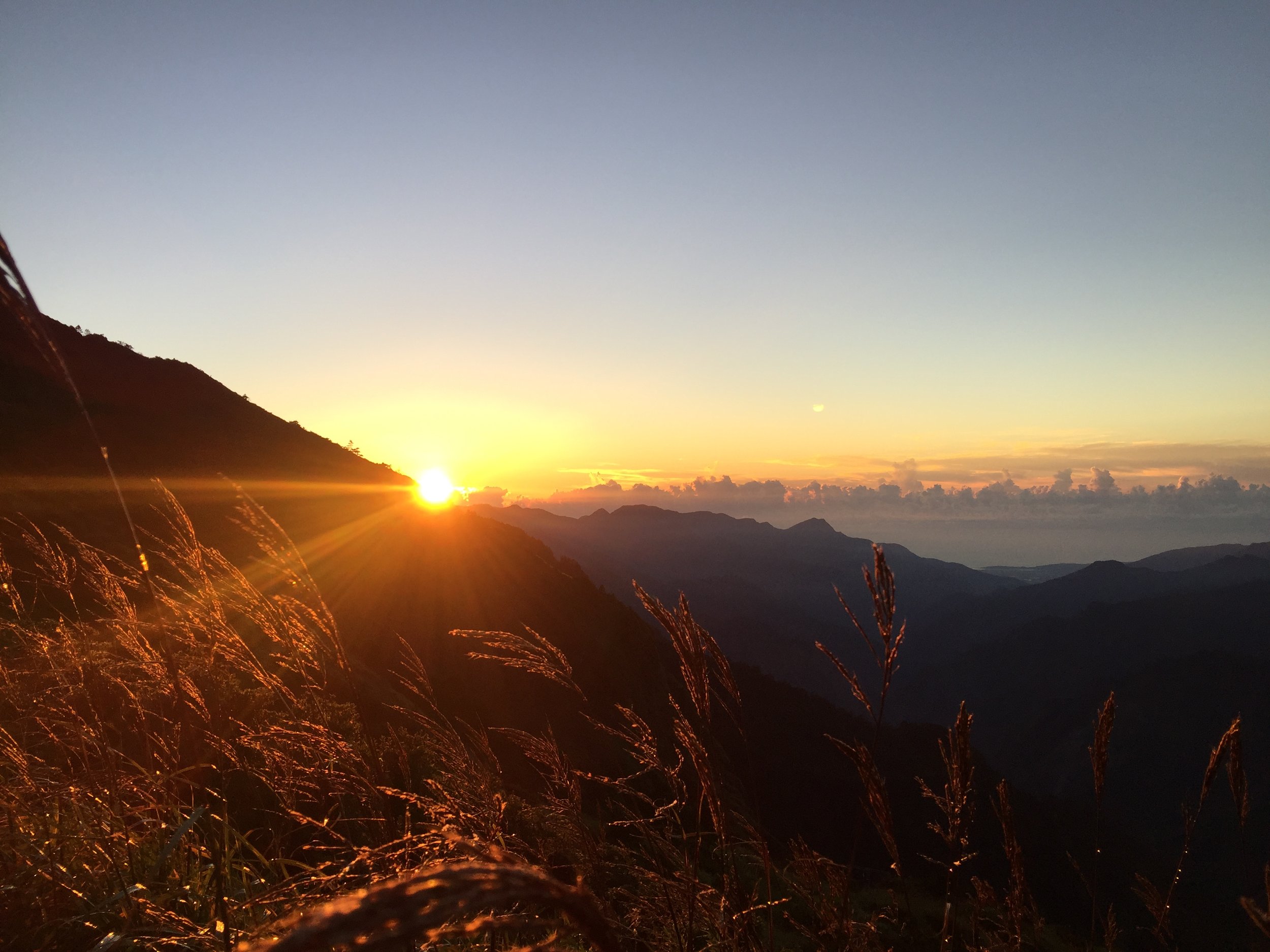 Christ taught us exactly the opposite: not to claim, but to offer, not to have, but to give, not my will, but your will, not to live for ourselves but to die to ourselves in order to live for Him.
…He died for all, that those who live should no longer live for themselves but for Him who died for them and was raised again (2 Corinthians 5:15).
If He were standing right here in front of us, would we claim anything to His face, would we declare anything? Or would we fall down at His feet and worship our Redeemer?
God opposes the proud but gives grace to the humble (James 4:6).
This is exactly how Boaz treated Ruth when she came to him. His reply shows great love, acceptance and grace. His reply shows the heart of Christ. He said to her:
The Lord bless you, my daughter. This kindness is greater than that which you showed earlier: You have not run after the younger men, whether rich or poor. And now, my daughter, don't be afraid. I will do for you all you ask. All the people of my town know that you are a woman of noble character (Ruth 3:10-11).
He blessed her, calling her his daughter. He doesn't see her as a burden or a duty, or a Moabite, but as a woman of God, who loves him. He comforts her, promises to redeem her and lets her stay until morning, so that she can be safe and not wander home in the night.
In the morning, he presents her with six measures of barley, as much as she can carry, and sends her home to Naomi, saying: "Don't go back to your mother-in-law empty-handed." He starts providing for her family even before she is officially redeemed. What a kindness!
He doesn't owe us anything. We are redeemed from slavery to sin completely by His grace. So our attitude to Him should be that of reverence and humility.
We have the ultimate example in our Lord Jesus Christ:
Who, being in very nature a God, did not consider equality with God something to be grasped, rather, he made himself nothing, by taking the very nature of a servant, being made in human likeness.