A great challenge of the Christian life is that we struggle to pray in various ways. We often neglect to request the infinite resources of God in prayer because we look to ourselves and our circumstances as gods, rescuers, or insurmountable obstacles.
Our text below will help us to understand the content of prayer in verses 2-4, the manner of our prayer in verses 5-12, and the inexhaustible answer to our prayer in verse 13.
When we put all that together, we will see that through Jesus Christ, a Christian should boldly enter the audience of the Sovereign King in prayer because upon the mercy seat is our Father.
He was praying in a certain place, and when he finished, one of his disciples said to him, "Lord, teach us to pray, just as John also taught his disciples."

2 He said to them, "Whenever you pray, say,

Father, your name be honored as holy. Your kingdom come. 3 Give us each day our daily bread. 4 And forgive us our sins, for we ourselves also forgive everyone in debt to us. And do not bring us into temptation."

5 He also said to them: "Suppose one of you has a friend and goes to him at midnight and says to him, 'Friend, lend me three loaves of bread, 6 because a friend of mine on a journey has come to me, and I don't have anything to offer him.' 7 Then he will answer from inside and say, 'Don't bother me! The door is already locked, and my children and I have gone to bed. I can't get up to give you anything.' 8 I tell you, even though he won't get up and give him anything because he is his friend, yet because of his friend's shameless boldness, he will get up and give him as much as he needs.

9 "So I say to you, ask, and it will be given to you. Seek, and you will find. Knock, and the door will be opened to you. 10 For everyone who asks receives, and the one who seeks finds, and to the one who knocks, the door will be opened. 11 What father among you, if his son asks for a fish, will give him a snake instead of a fish? 12 Or if he asks for an egg, will give him a scorpion? 13 If you then, who are evil, know how to give good gifts to your children, how much more will the heavenly Father give the Holy Spirit to those who ask him?" (Luke 11:1-13)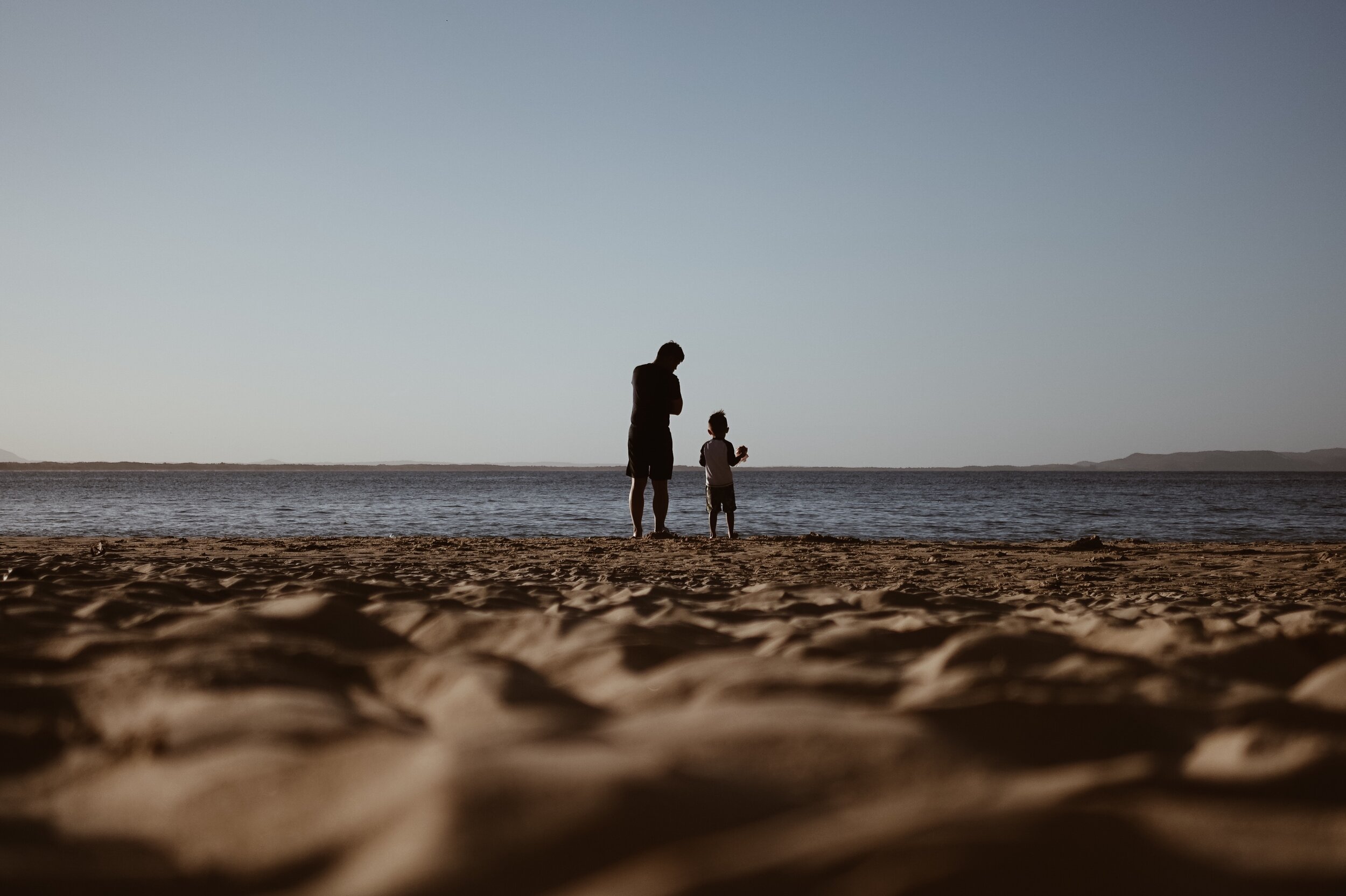 An unnamed disciple politely requests, "teach us to pray."
Jewish rabbis in Jesus' day were expected to do this, but Jesus' model prayer and the teaching that follows reveals the radical nature of God's Fatherhood to those who are in Christ.
Content of Prayer
Jesus begins with a retelling of the Lord's Prayer. He himself was sinless, and never had to confess sin, but He teaches us what the content of our prayers should be.
Don't be afraid, little flock, because your Father delights to give you the kingdom (Luke 12:32).
In the church, God is displaying His redemptive reign to the world through the preaching of the Gospel and the marking of disciples in baptism and the Lord's Supper.
This reign will one day culminate in the return of the One True King. So, when we pray, "your kingdom come" we petition God to order our hearts to desire the coming of Jesus Christ and establishment of His perfect justice and absolute rule.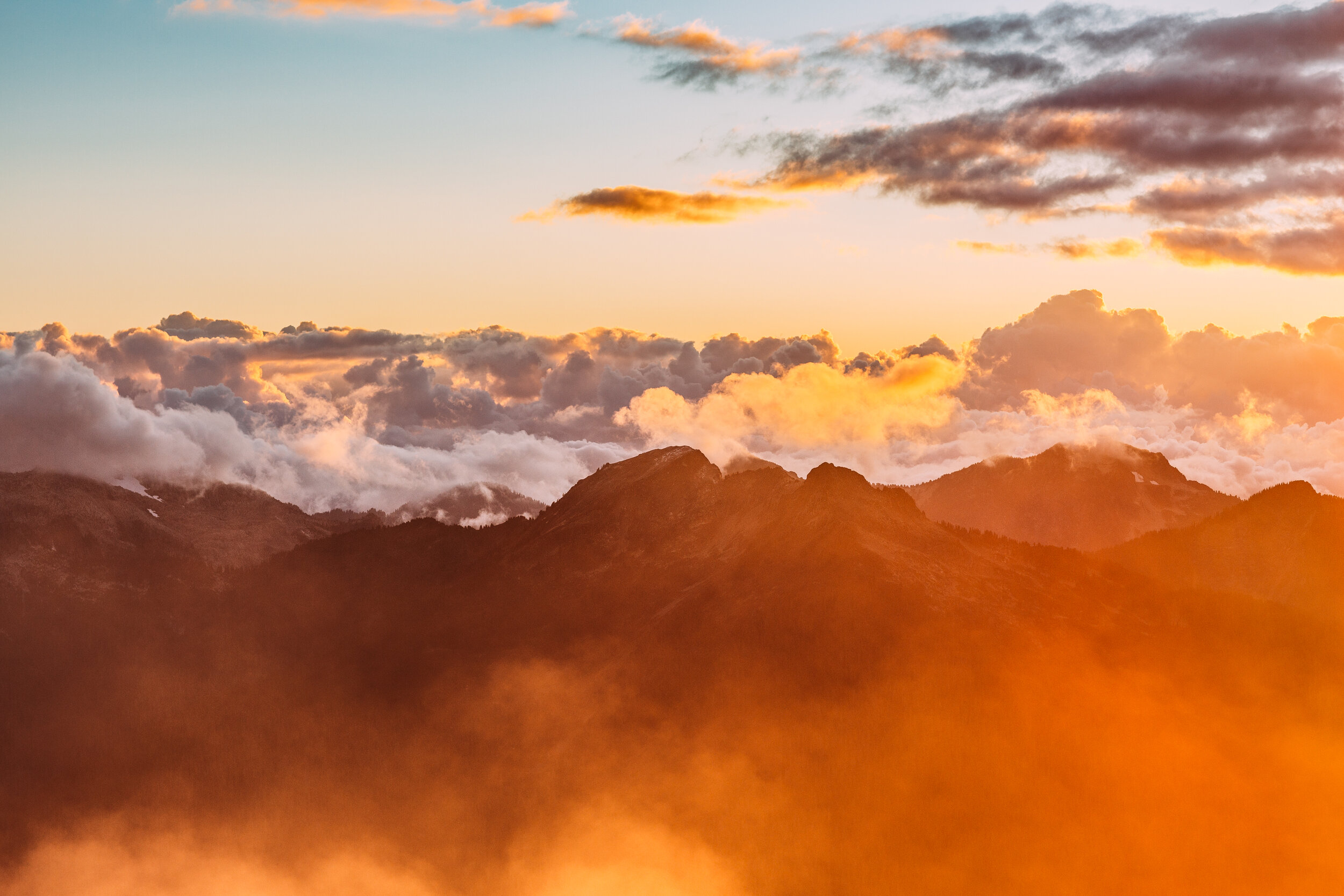 His Kingdom will be without end, we will live in eternal peace, and God Himself will be our reward.
Many contemporary and historical movements have tried to make Kingdom building our responsibility instead of God's. But when we can hope in the full receipt of God's Kingdom at the resurrection, we can faithfully proclaim the Gospel now. When we apply this to our prayers, it is important that we pray with expectation for the return of our Messiah.
We know that we must go before our Father and be reminded of His forgiveness by confessing our sin. In those moments we often hear the echoes of condemnation and judgement even though they have been sealed behind the door of Christ's cross.
…And do not bring us into temptation (Luke 11:4).
This last petition has caused some Christians to question God's goodness. I prefer the translation "bring us into" but other translations, following Tyndale, read "lead". "Lead" isn't a bad translation but "bring" better conveys the uniqueness of this word that only appears only 8 times in the whole New Testament.
This stresses God's oversight and allowance of our trials without suggesting that he tempts anyone since we know that God himself tempts no one.
No one undergoing a trial should say, "I am being tempted by God," since God is not tempted by evil, and he himself doesn't tempt anyone (James 1:13).
When Israel was wandering, it was a test. The test implied an invitation to obedience, but they largely failed. Every test is an opportunity to do what is right, and alongside every test there will be a temptation to sin.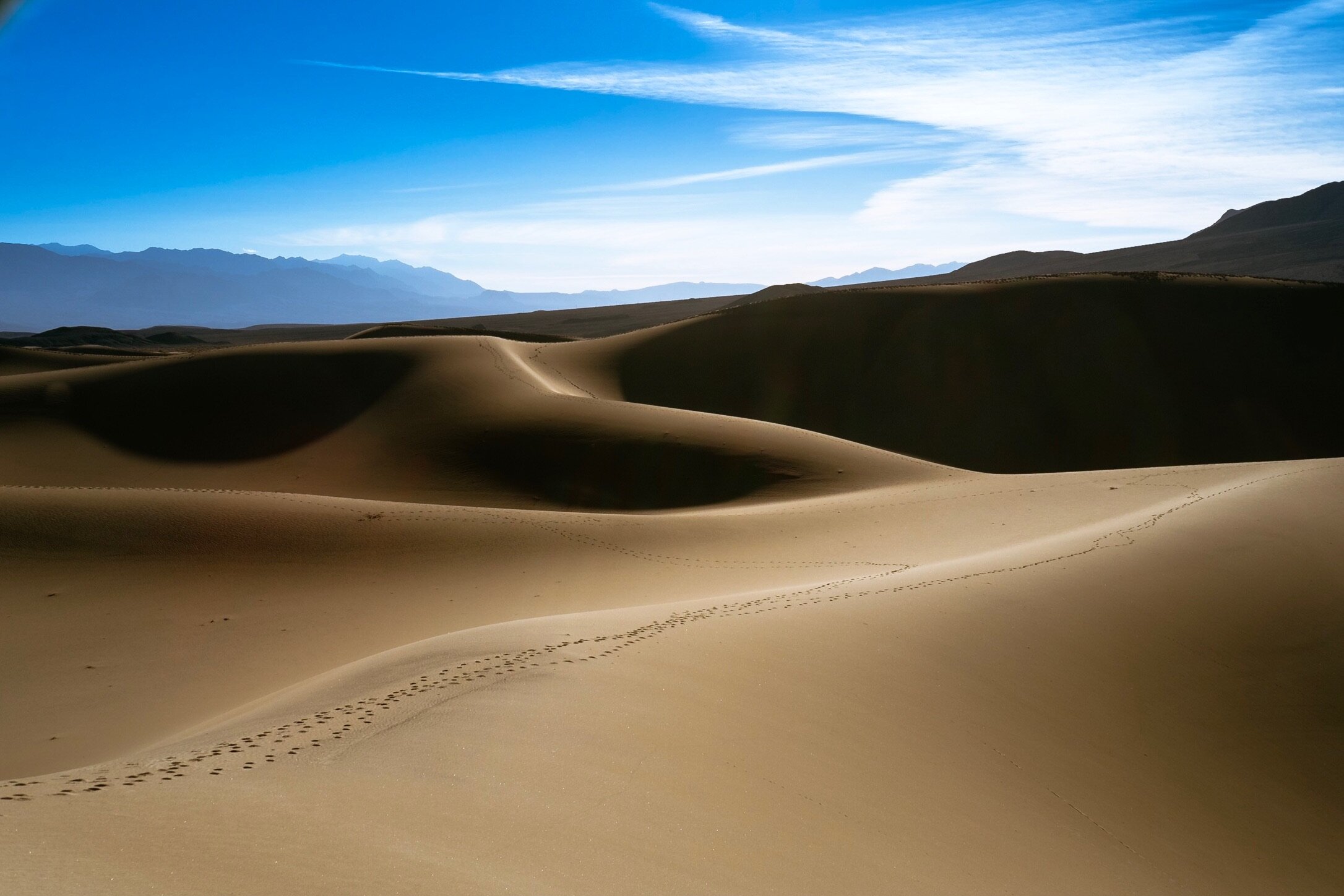 It certainly isn't that we should never be tested, since we are promised that we will be tested in various ways, but it is that God will carry us through the testing and that Satan may not ultimately succeed in taking us from His hand.
No temptation has come upon you except what is common to humanity. But God is faithful; he will not allow you to be tempted beyond what you are able, but with the temptation he will also provide a way out so that you may be able to bear it (1 Corinthians 10:13).
Before Jesus teaches us some parables, notice that the content of our prayers illustrates our complete dependency upon God. God is the one who brings His Kingdom, provides for our needs, forgives our sins, and holds us fast.
Manner of Our Prayer
This next parable is challenging because if not for its context, the meaning might be up for grabs. Depending on your translation you probably have either "impudence", "persistence", "shameless boldness", or "importunity". In order to illustrate something about prayer, Jesus asks us to imagine that we are needing bread for a visitor in the night.
This parable is a parable primarily of what God is not like. Mere persistence fits well with another parable that Luke tells about a persistent widow, but it doesn't capture the moral conflict dimension that this parable wants to say.
Impudence and importunity are a little better. Especially "importunity" captures the character of the late-night bread beggar, but both are actually impossible toward God. The Oxford English dictionary defines importunity as "troublesomely urgent; persistent to the point of annoyance."
Since we've examined what praying to God is not like, now Jesus transitions to what praying to our Father is like. Jesus gives us a promise:
So I say to you, ask, and it will be given to you. Seek, and you will find. Knock, and the door will be opened to you. 10 For everyone who asks receives, and the one who seeks finds, and to the one who knocks, the door will be opened (Luke 11:9-10).
These verbs of asking, seeking, and knocking imply a progression. Asking is when we bring God our desires. Seeking is when our desires meet our actions. Knocking is our ongoing and continuous pursuit of a goal. Here, God's sovereignty and our responsibility beautifully overlap.
Verses 11 and 12 illustrate one final facet of the Father in our prayers. Jesus asks us to imagine some simple requests for provision that a child makes to an earthly father.
This is the manner of our prayer from verses 5-12:
We pray shamelessly, boldly, and with a recognition that the one who hears our prayers is good, never annoyed, and always inclined to give us what we need.
Inexhaustible Answer to Our Prayer
Verse 13 is the apex of Jesus' response to the question from verse 1, and the backdrop of this one is dark. Jesus is by no means confused about man's nature, and He knows that sin has corrupted all of creation.
All of Jesus' prayers in the New Testament begin with an address to God as Father except one. One prayer where Jesus was crucified in the place of sinners under the justice of God, and He cried out, "My God, my God, why have you forsaken me?".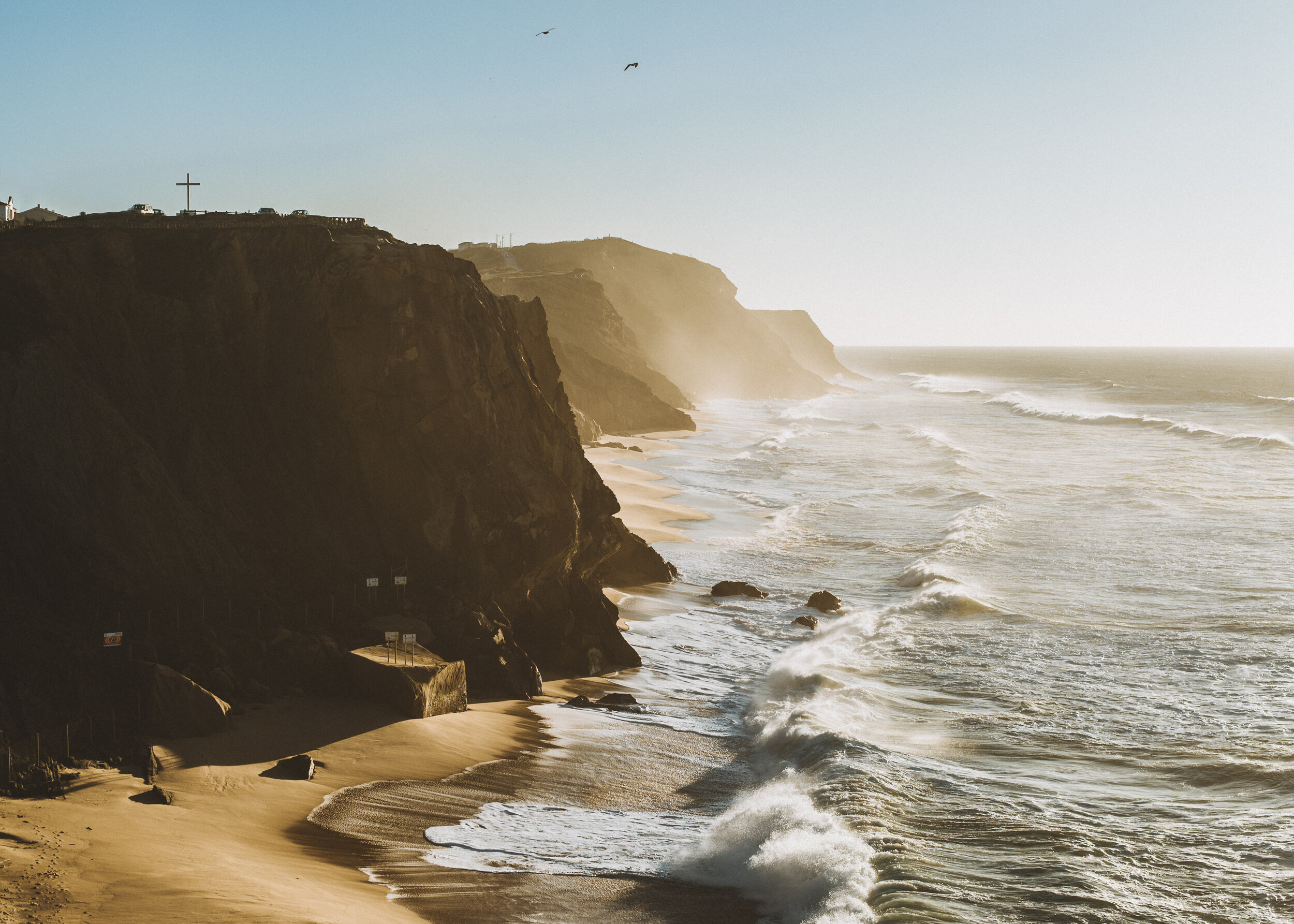 Jesus received the full penalty of death for the sin of God's people, so that everyone who trusts in His sacrifice and righteous life on their behalf no longer knows God as judge but instead as Father.
It's clear that earthly fathers give good things from what they have, but what can God the Father give to us? The greatest gift of all. The eternal seal of our inheritance, the abiding presence of God Himself, and the strength for all of the Christian life: The Holy Spirit.
Just as the Holy Spirit flooded the room in Acts chapter 2, He now indwells everyone who believes. Through that gift, we have everything we need, although we have many other desires. Jesus ensures us here that the one thing we truly cannot live without, the Father is delighted to give us.
We started in Luke 11 with the reality that fallen human beings really struggle to pray. However, we discovered that Christians don't approach God like slaves of an indifferent master, or like groveling peasants to a whimsical king. We, as His children, instead can go boldly into His throne room.
We trust that whatever we ask He is delighted to give, and we will receive what we need. The question is do we believe these things? If we are convinced of them, then let us all resolve to pray in our trials, in our joys, together, as families, and finally, as a church.