Even though we have a new life in Christ and everything we need to live that life, we at times can feel that Christianity is just something which demands more of our time and energy, adding to an already overwhelming schedule.
However, if you are a Christian, you have a new life in Christ Jesus - reborn from above, God has transformed and renewed you and given you everything you need to fulfill His calling in your life. We have died in this life, and our real lives are hidden in Christ, in God.
Although sin and temptation always try to pull us back to the old ways, just remember, "sin will always be your enemy, but it is no longer your master" (Romans 6:14).
2 Peter 1 tells the challenged to actually do something with the resources given to each of us..
We can:
Take Responsibility for our Growth

Rely on God's resources - and in doing so

Experience the results of our Faith
For this very reason, make every effort to supplement your faith with virtue, and virtue with knowledge, and knowledge with self-control, and self-control with steadfastness, and steadfastness with godliness, and godliness with brotherly affection, and brotherly affection with love. For if these qualities are yours and are increasing, they will keep you from being ineffective or unfruitful in the knowledge of our Lord Jesus Christ. For whoever lacks these qualities is so nearsighted that he is blind, having forgotten that he was cleansed from his former sins (2 Peter 1:5-9).
Our Responsibility
Peter said in verse 5, "make every effort" (< spodazo), which means that we should be diligent, actively pursue this and make it your priority, because this is God's priority in our lives.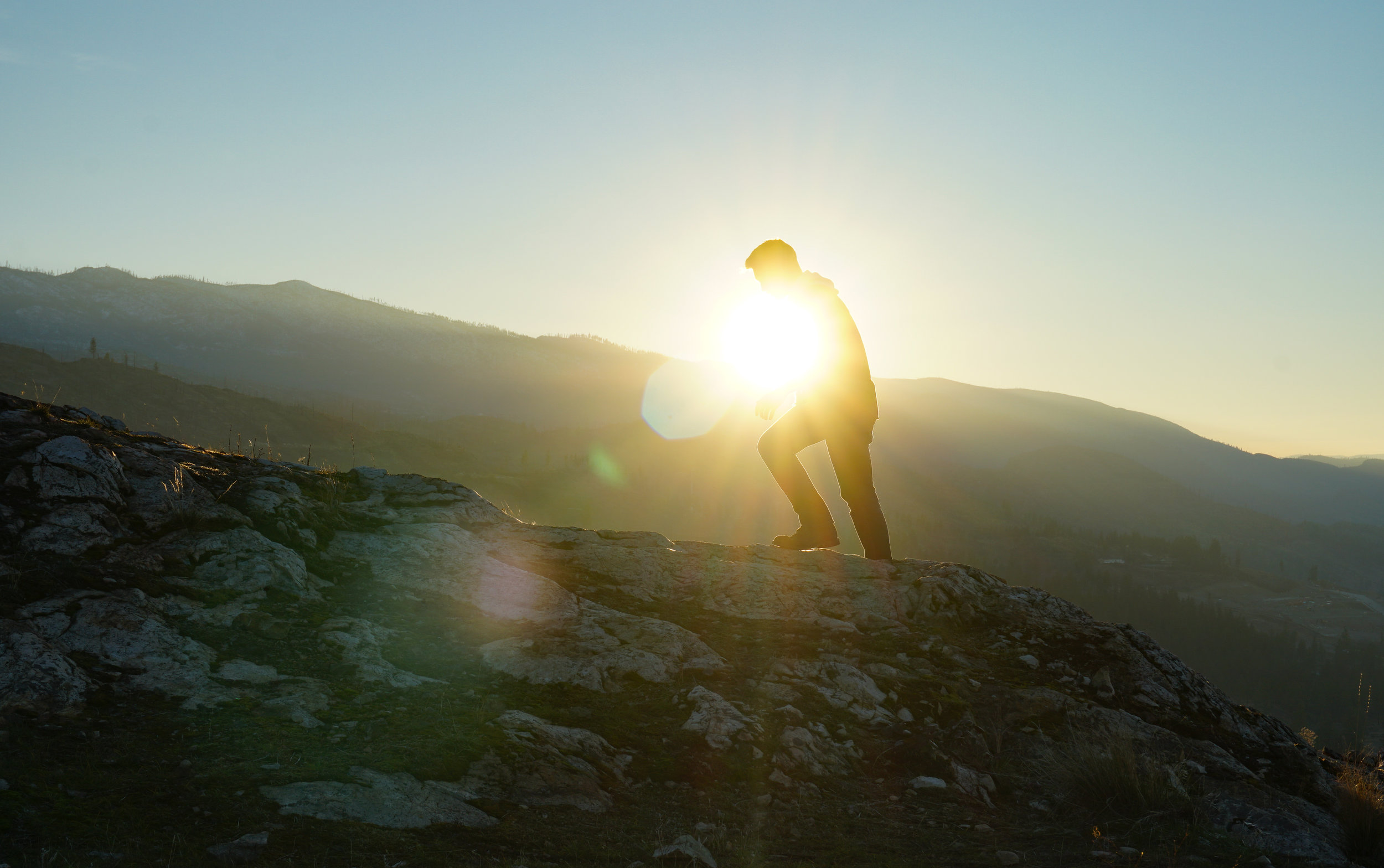 God is calling you to do something with all that you have in Christ, to go beyond just acknowledging what you have in Christ, but using it.
Supply (or add to) our faith < epichoregeo - this word has the connotation that whatever we are building or doing, we need to be assured that we have more than enough resources to accomplish it. According to Ephesians 4:11- 15:
He has given us pastors and teachers, and the local church to help us accomplish these things.
God has given us the ground and He has given us the seed but if we want these to bear fruit, we have to cultivate the ground, plant those seeds, and maintain the land through His grace, strength, and promises.
Relying on God's Resources
The virtues we are to grow in are knowledge, love, patience, kindness, honesty, purity, humility, gentleness, integrity, generosity. The question we need to ask ourselves is: What do I need to go after or get from God to accomplish that for which He has created me?
William Barclay said the word virtue often means courage, I.e. having the power to do what is right and noble even when there may be negative consequences or reactions from others.
Peter is saying that if you pursue a life of virtue, as you experience the grace, peace, power and promises of God, you will experience the results of your faith. Then your confidence in God will grow and Christ's work in your life will become obvious to those around you.
If you want to live a fruitful life you need to let the Word go deep within you, let it teach you, correct you and give practical wisdom for life's decisions. If you are struggling with your identity, find what God specifically says in His Word about the reality of who you are as a child of God.
Verse 6 goes on to say add to your knowledge self-control. Many things can control us, but the Scripture says in Romans 8:6 "a life controlled by the Spirit is life and peace".
Add to your self-control steadfastness, patient endurance under trials, perseverance - tenacity. Am I willing to patiently and tenaciously wait on God for what I need, to learn from Him, to seek Him in the most difficult of times?
In your steadfastness add godliness - this is an inner response, a reverence, a high regard for what is important to God. Letting the Word of God have first place in our hearts and revealing His character in our decisions and actions.
To godliness add brotherly kindness - What are your relationships like when you are with other believers in the church? Do we love one another (John 13:34), valuing each other, accepting each other, praying for one another, encouraging each other, sharpening each other, living in harmony with each other. Are we devoted to each other's growth?
And lastly add to your brotherly kindness – love. The love of God which you have received and is expressed to everyone around you, including your enemies. What do you think our lives would be like if these virtues directed our lives? What would be the result?
Peter said in verse 8: For if you possess these qualities in increasing measure, they will keep you from being ineffective and unproductive in your knowledge of our Lord Jesus Christ.
Peter said that if you pursue these virtues with all your strength, if you are growing in them, if they become who you are, then you will be fruitful and will thrive in your relationship with Christ and in all that He has called you to in this life.
"But", in verse 9, "if these virtues are absent in your life it is because you have deliberately closed your eyes to all that God has done for you and have not obtained and stewarded all that God has given you. You are short sighted - meaning you are only focused on what you can get out of this life." Jesus will come back one day, any day now. Each person here will stand before Him and give an account of everything they did and said in our lifetime. He will ask you what you did with the store of resources He gave you, with the time you had to work out your salvation.
What are you doing with God's Word? How are you applying it practically in your life? Does your behavior reflect and confirm your relationship with God or are you at risk of suffering loss both now and for all of eternity?